A world of misleading information
The world needs rapid transformation toward a sustainable future – and a definition of what that future entails. Fake news, misleading information and greenwashing create a constant struggle for politicians, businesses and consumers. Everyone is tasked with making their own definition of what sustainability is, and what it is not. We simply cannot continue in this direction. Someone must take responsibility to confront the madness – before it is too late.
The world as we know it is at great risk. Unsustainable global practices continuously harm the Earth and its ecosystems, and four of the planetary boundaries for sustainable development have already been exceeded as a result of human activity. A failure to act swiftly and purposefully to breach out of business-as-usual and adopt sustainable practices will result in irreversible environmental changes to the detriment of human well-being.
The clock is ticking, and the international community spearheaded by the United Nations has set 2030 as the deadline. That is less than one decade to fulfill the ambitions outlined in the UN Sustainable Development Goals (SDGs) put forth in the 2030 Agenda. There is a ubiquitous public demand for a healthy, sustainable future. This is reflected in the business world, where companies' competitive advantage is increasingly being influenced by their ability to respond to sustainability matters, and investors keep setting stricter ESG requirements.
At the same time, fake news, profit-driven studies, superficial sustainability campaigns and greenwashing clutter the market. Within all that clutter, there is still no objective or generally accepted way to represent sustainability, let alone in a comparable manner. Existing reporting standards remain disconnected, voluntary to use, and subjectively tailorable, rendering companies' reported sustainability impacts highly unreliable and non-comparable. As we enter this decade of action, we do so without the required tools to collaborate, document, and measure our progress toward the SDGs and sustainability at large. We are stuck in a thick fog, and there is no verified, transparent way to assess sustainability.
How can we reach our sustainability goals without a way to measure our success?
We cannot.
That is the gap TERRAVERA™ strives to fill.
We believe that technology and global collaboration in harmonious combination with innovative thinking and courage to shake up the status quo are what it takes to achieve great things for our common world. Our vision is to define true sustainability, and by that enable everyone to make the right decisions.
A global scientific consensus
Representing reality through an open digital infrastructure, where data and models of value chains, businesses and products & services give insights on true sustainability.

We aim to realize our vision and fulfill our purpose by creating a digital platform where academics, experts, research institutions and partners can collaborate on defining true sustainability measurement. The platform will facilitate cooperative development of complex and interconnected sustainability models that are rooted in scientific evidence. TERRAVERA™ seeks to fuel further innovation by creating a massive global movement and by making our technology readily available for anyone to use.
We acknowledge that our vision is beyond ambitious, and that what we are trying to achieve is so monumental that no-one has ever come close to realizing it. Although we are bold, we are still humble enough to recognize that such a daunting challenge cannot be undertaken alone. That is why TERRAVERA™ aims to create an open, global platform for uniting knowledge and facilitating transparent sustainability measurement across all industries. But just like Rome was not built in a day, defining and measuring true sustainability will take years of hard, dedicated, interdisciplinary and collaborative work to achieve.
To get the boulder rolling, we have started developing a digital infrastructure that will act as the epicenter of all sustainability assessments. At the core of this infrastructure lies a set of tools (within a digital platform) that can be utilized to model reality and evaluate sustainability in a transparent way. Researchers and field matter experts in academia, qualified contributors and leading research institutions collaborate to define interconnected models that are implemented using the platform toolkit. All efforts toward such model development are carried out independently and without any conflicts of interest, for the sole purpose of contributing to defining true sustainability.
We strive to make our technology accessible and easy to use for everyone to gain sustainability insights and make more informed decisions based on these. The ultimate aspiration of TERRAVERA™ is to empower people to act based on facts, and thus drive the world toward a more sustainable allocation of our scarce resources.
A digital infrastructure for collaboration
Providing digital infrastructure that allows humans and machines to work together to establish insights and represent sustainability in one number.
TERRAVERA™ is developing an open and collaborative digital infrastructure and platform with tools that make it possible to represent sustainability objectively through scientific models. The assessment of a specific product, company or value chain is made by retrieving and funneling respective data through the models, ultimately resulting in one number. Everything happens through an API, which allows you to connect or develop your own applications that interact with the platform and its content. TERRAVERA™ is currently developing three tools this way, in addition to the platform itself: TerraLight, TerraCalc, and TerraPortal.
In order to carry out our mission, TERRAVERA™ is developing a dynamic and highly scalable digital infrastructure and platform for sustainability that is publicly available to view and collaborate on. By creating models for companies, industries, economic activities, and products & services within the platform – and mapping the connections between them – it is possible to develop an interconnected web of models representing complex value chains or value networks. We then assess sustainability by funneling data through scientifically grounded models and evaluating data points against a set of transparent criteria, resulting in a final scoring. In addition to independently developed models for sustainability, the platform supports integration of established frameworks such as the EU Taxonomy.
Technically, TERRAVERA's digital infrastructure can be categorized as Platform as a service (PaaS), where the users are responsible for their own applications and data, although we do provide some applications as well. The platform itself is also capable of retrieving and aggregating data securely, all through one unified portal. All internal and external communication with the TERRAVERA™ platform happens through an API, which allows for the development of a digital ecosystem surrounding the platform. This means that you are free to develop and connect your own applications to the platform as you wish, for instance your ERP or procurement system. TERRAVERA™ is also developing tools on top of the same infrastructure, currently including TerraLight, TerraCalc and TerraPortal.
The ultimate goal is a
single number for
sustainability comparison
TERRAVERIANS know they must act
Curious to learn more about who we are?
TERRAVERA™ currently offers three applications that are still in development. All of these are built on top of our digital infrastructure using our API. The ultimate goal is to provide a single, comparable number for sustainability based on verified indicators and models.
Our API
We have built our applications using our API
Your application?
You can use our API to build your own applications on top of the Platform
Examples of use
ScaleAQ
ScaleAQ wanted to compare the sustainability of air feeding and water feeding. Students at NTNU developed indicators that were added to the Platform. The TerraLight application was used to present the comparison and used by ScaleAQ at the world's largest aquaculture technology exhibition, AquaNor.

Click on or scan the QR code to see how ScaleAQ uses the Platform and TerraLight.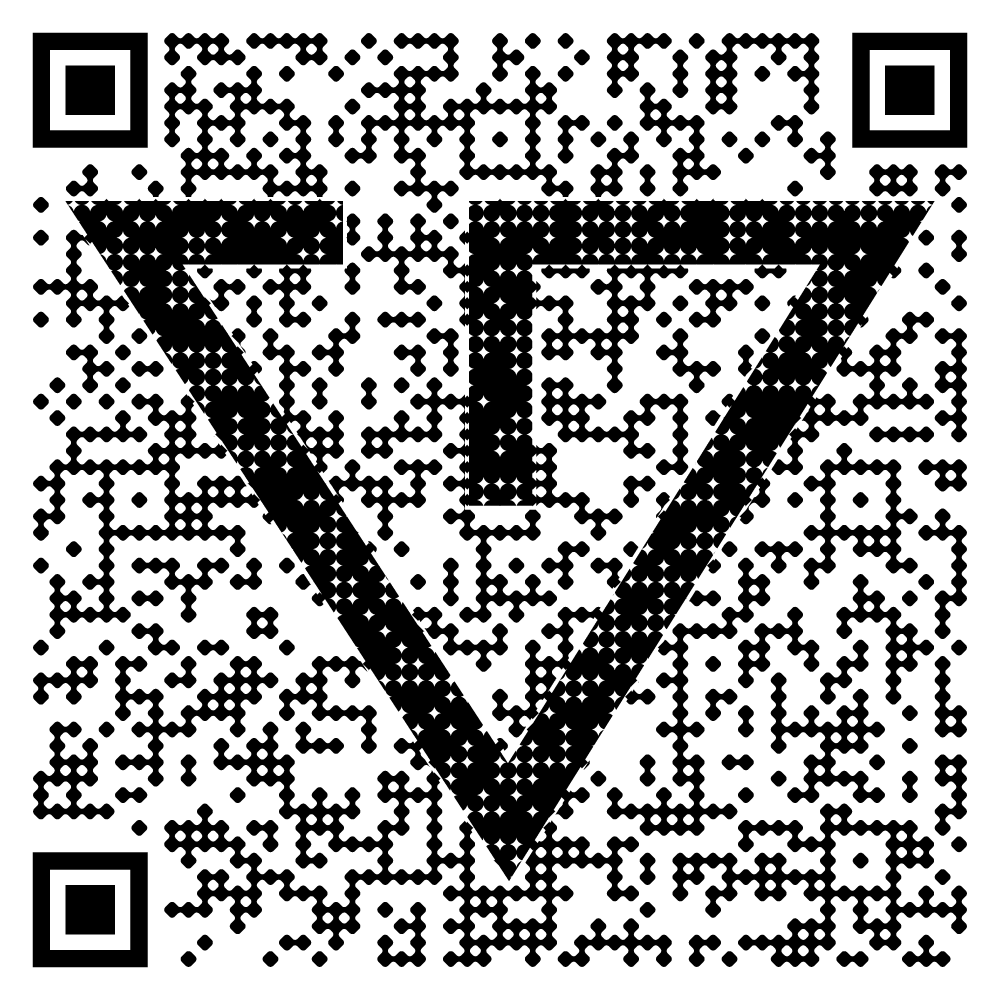 Who are you?
Business

TERRAVERA™ offers a platform and community to explore the real sustainability level of a business model. This insight enables businesses to improve performance and innovate for the future.


Academia
TERRAVERA™ brings knowledge from static reports into models, and powers cross-disciplinary collaboration and science-based decisions.



Government
TERRAVERA™ offers an opportunity to bring openness, transparency and facts into complex decision processes.


Investor
TERRAVERA™ compensates for this lack of data with science-based models, algorithms and transparency, for a complementary framework to assess companies' sustainability performance.


The public
TERRAVERA™ creates clarity by providing simple decision-making tools that are founded on open, transparent facts.
We are currently working on reference-projects with early adopters and supporters from key industries, and at the same time developing our platform with massive academic backing.

Our programs:
Our Academic Collaborators
Our Business Collaborators
We are proud to be problem solvers. We like the people we work with – be it co-workers, academic institutions or clients – and genuinely enjoy helping one another succeed. We all share the same burning desire to make sustainability a reality by illuminating the truth.
Creating a global community for change requires unrivalled vision, innovation and execution. We never settle – in everything we do, we challenge our ideas of what's possible in order to fulfill our ambitions.
We do challenging work and shall achieve incredible things together with the best minds all over the globe.
We are honest, transparent and committed to dedicating our time and resources for the planet, for people, our community and foundation. We are humble in our approach, eager to learn and receptive to feedback, while openly acknowledging the fact that we cannot do this alone.
Have an inquiry or want
more information?